In an article posted in the June of 2020, Biznow purports that there has been a dramatic rise in residents across all ranges of New York City residents moving to Philadelphia, PA. As COVID-19 wanes in the country's former epicenter, residents of the city remain increasingly attracted to life in a city with less expensive cost of living and reduced population density. You can read the complete article here.
New York's Population Drain Is Philadelphia's Gain
By Jonathan Berr – June 23, 2020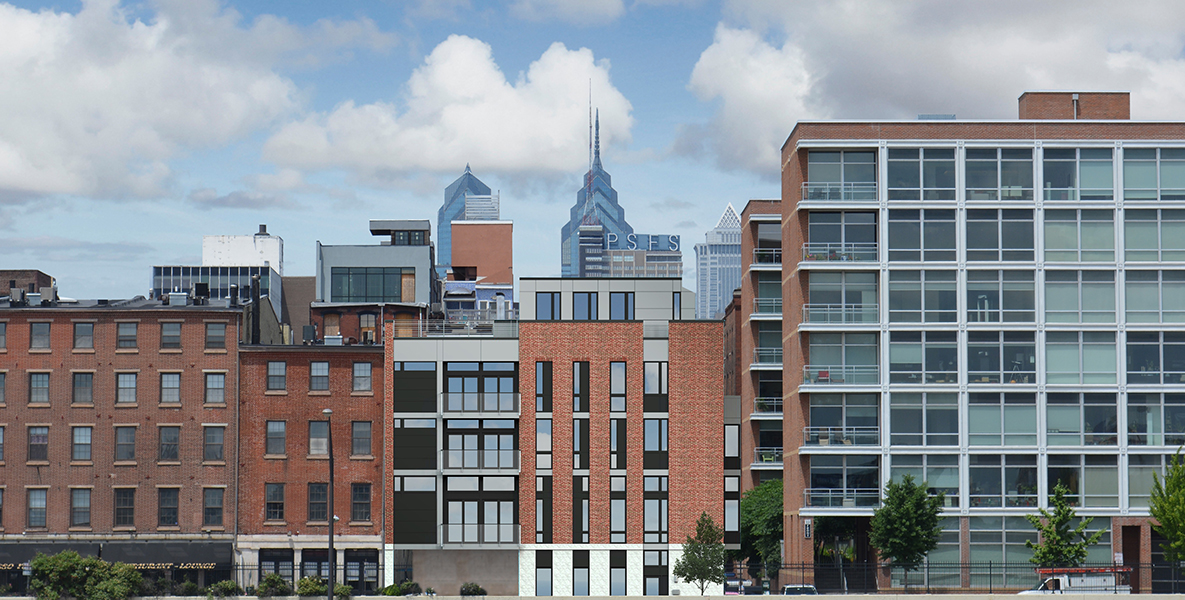 Black Horse Alley and the Philadelphia Skyline
Philadelphians and New Yorkers will endlessly debate over whose professional sports teams are better. However, the City of Brotherly Love is the clear winner when it comes to the cost of living, and New Yorkers are increasingly drawn to it.
It is about 32% cheaper to live in Philadelphia than in New York City, which has some of the world's priciest real estate, according to Salary.com. So many New Yorkers have made the trek 100 miles south on the New Jersey Turnpike in recent years that Philadelphia has been dubbed "the sixth borough."
Estimates differ as to just how many New Yorkers decamp to Philadelphia each year, but over the past decade, more have moved south than north. According to a Baruch College study, between 2011 and 2015, Philadelphia gained nearly 3,000 net migrants from New York. A Census Bureau study pegged the gross New York-to-Philly migrant population in 2015 alone at 27,000. The trend appears to be continuing, and, anecdotally, even accelerating.
Census population estimates released last year show that New York State lost 76,970 residents between 2018 and 2019, the most of any state. Pennsylvania added more than 1,000 new residents.
Preliminary data in the months since New York became the epicenter of the coronavirus shows as many as 420,000 New Yorkers have left the city, whether temporarily or permanently.
Traffic to MovetoPhilly.com, a website run by Philadelphia residential/commercial real estate agent Christopher Plant, is up more than 30% since the pandemic began, mostly from New Yorkers considering a move to Philadelphia, he said.
"It isn't one type of customer," said Plant, who moved from the Big Apple to Philadelphia in 2002. "I recently helped some people retire to Philadelphia who had lived in Long Island for 25 years. I have helped a ton of young parents from Park Slope or the Upper East Side or SoHo that want to come down."
Philadelphia appeals to ex-New Yorkers because it is close enough for them to take day trips to the their old neighborhoods, given the numerous buses and trains that travel between the cities.
"I wanted the proximity of being in New York without being in New York," said Plant, who lived in Brooklyn for six years.
Both renters and homebuyers can get far more value for their money in Philadelphia compared with New York.
Zumper's data shows the median rent for a one-bedroom apartment in Manhattan is $2,950 a month, the second-highest in the U.S. behind San Francisco. Rents in neighboring Brooklyn hit a record $3K in July thanks to an influx of luxury housing in recent years. Comparable rent in Philadelphia was $1,750.
The median sale price for a home in Manhattan was more than $1.1M in March, according to UrbanDigs. Prices in Brooklyn averaged $808K. Zillow pegs average home values in Philadelphia at $187,772.
Jezebel Senior Writer Maria Sherman moved to Philadelphia in 2016 after finding "NYC is a lovely place. I am just not in love with it anymore."
She was amazed by the value she got for her money in Philadelphia, though she subsequently moved back to New York.
"There is no comparison," she wrote in an email to Bisnow. "My rent in Northern Liberties and then in Point Breeze were pennies compared to costs in New York. I paid something like 25% of what my total rent is now in Brooklyn."
She declined to say why she moved back.
Plant also appreciated having less financial pressure after leaving New York.
"No. 1, I felt I could be more myself, and No. 2, I felt I could be more ambitious without having to drive myself into the ground," he said.
Some former New Yorkers continue to work in their old residence, even though their daily commutes can reach 90 minutes each way.
"Philadelphia is getting [to be a] more and more attractive option for many New Yorkers," said Melodie Kahr, a former New Yorker and an associate broker at Berkshire Hathaway HomeServices Fox & Roach Realtors in Center City. "It's an easier city to live in, less population, and your money goes further. A lot of the young people used to come to town, get educated and leave town. They aren't doing that anymore."
Philadelphia renters in 2020 are showing less interest in moving to New York City. Zumper says New York slipped from second to third place on searches by Philadelphians in 2020. It was edged out by the Harrisburg/Lancaster/Lebanon/York, Pennsylvania market.
"It seems that Philadelphia renters in 2020 are more interested in living in more suburban areas right now instead of a big city, which makes sense given the pandemic," Zumper spokesperson Crystal Chen wrote in an email.