With 94-units, the proposed luxury condominiums at 551 Gulf Blvd. in clearwater beach are nothing short of impressive. Composed of three buildings, the project is proposed to be built on one of the last vacant parcels in the area. The Community Development Board will be discussing the project in December of 2022 and sales are expected to launch in December of 2023. Head over to bizjournals.com to read more.
94-unit luxury condo project proposed for Clearwater Beach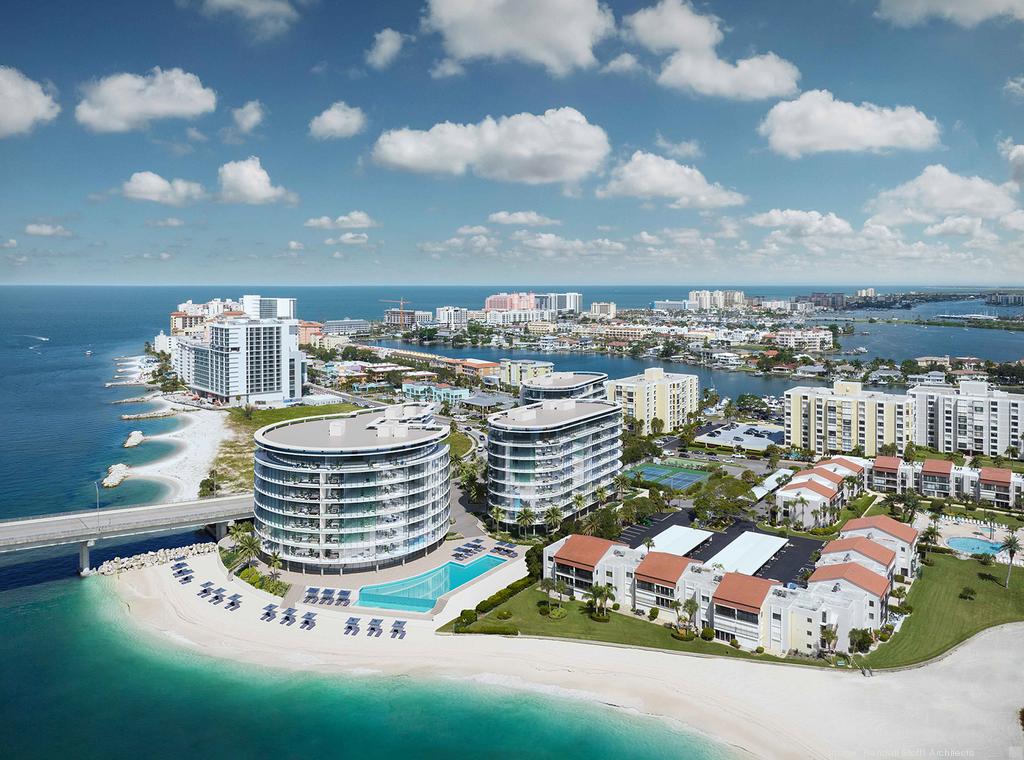 By Breanne Williams – Reporter, Tampa Bay Business Journal – Oct 5, 2022
Developers are seeking site plan approval for a 94-unit luxury condo project called 551 Gulf Boulevard on Clearwater Beach.
The project from New Jersey-based US Development and Forte Development would be built on one of the only remaining vacant parcels in the area. The project is proposed for 551 Gulf Blvd. and will be comprised of three buildings, according to city documents.
The property is owned by Fisherman's Wharf of Clearwater Inc. The project is designed by Randall Stofft Architects. Housh Ghovaee, CEO of Northside Engineering, said they are both the applicant and the civil engineer company for the project. He said the development team has had its eye on the project for about a year.
"We're really excited about this project; it is going to be a landmark right as you drive from Sand Key to Clearwater Beach," Ghovaee said. "It is going to be a state-of-the-art project with all kinds of amenities, the view is going to be extravagant, and the design of the building is going to be beyond. We've spent a lot of time, a lot of effort trying to create something that is very much a complement to the beach, they neighborhood and the vision of the city, commissioners and staff."
The project will include a swimming pool as well as open space throughout the site, including an amenity area along the seawall on Clearwater Pass. The application shows the three "distinct and separate buildings" have spacing between them to ensure that there is no "walling off" effect along the beach.
Vehicles will enter the site from South Gulfview Boulevard and South Shore Boulevard. Plans show there will be 198 parking spaces throughout the property. The first two levels of each building will primarily be for parking.
Ghovaee said Clearwater Beach is "a great amenity," and they plan to help further draw tourism to the beach and the local community.
The project will go before the Community Development Board in December, according to Ghovaee. Sales are expected to launch December 2023, and the development team is under contract to purchase the property.
The site is currently vacant but was the home to a restaurant from 1990 to 2020. From 1990 to 2006, it was Leverock's Seafood Restaurant before it switched hands. Several other tenants operated a restaurant on the site until the building was demolished in spring 2020.
"We are meeting every intent of the code and are not seeking for any variances," Ghovaee said. "Within the envelope of code, we were able to come up with this magnificent project."