As the year winds to a close, sales of the last remaining developments at 1625 N Ocean keep coming in and it's no wonder! 1625 N Ocean represents some of the last available oceanfront land left in South Florida and the expansive, luxury homes with their own stunningly beautiful, private beachfront exceeds the demand. With priced starting at $3.9 million, only five units remain and are expected to be snatched up before long! You can read the whole article here.
1625 Ocean in Delray Beach Nears Sell Out
By SFBW Staff – November 8, 2021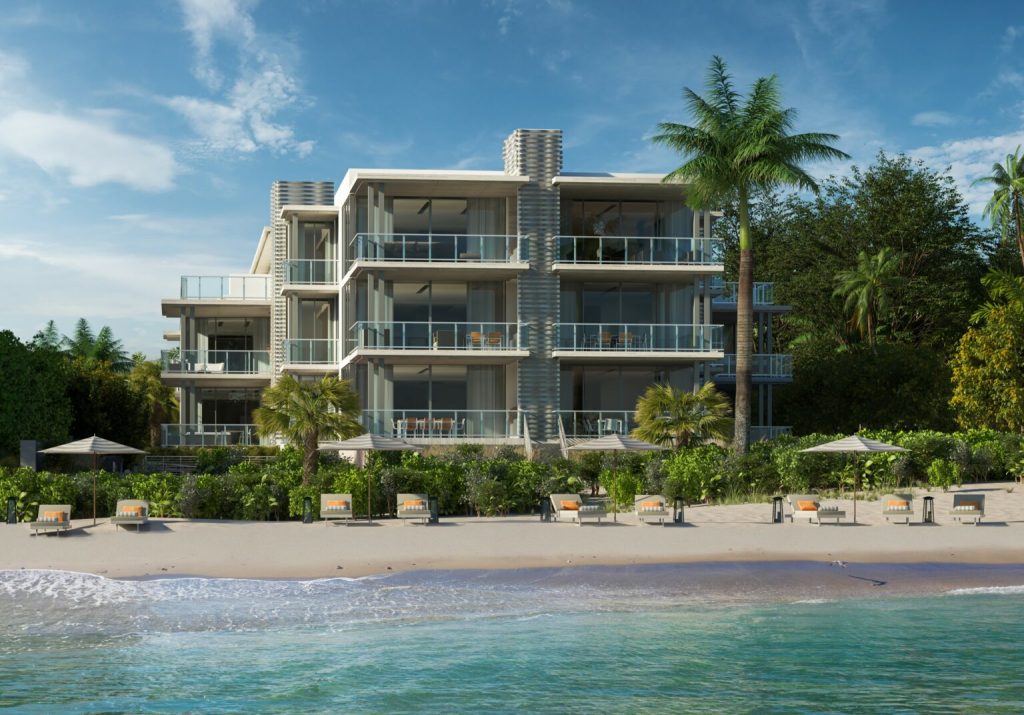 After completing three more sales worth nearly $25 million combined, 1625 Ocean in Delray Beach is close to reaching 100% sold, with only five of the 14 residences still available. The property sits along more than 120 feet of private oceanfront space and was designed to create a seamless transition between indoor and outdoor living. The three-story building features an underground parking garage where residents will receive two parking spaces with an electric charging station, plus parking for a golf cart. Available units include two exquisite penthouses and two oceanfront residences.
"Our incredible sales momentum is proof that the South Florida market is still hot, and still very attractive to those from the Northeast, California and residents who already live locally," says John Farina, CEO of U.S. Construction, the developer of the project, which is designed by architect Randall Stofft. "Delray Beach has become the premier location for residents in South Florida, rivaling Boca Raton and Palm Beach as top destinations for people to call home."
Prices start at $3.9 million and each of the 14 homes is named after famous musicians like Bob Dylan, Billy Joel, Bruce Springsteen and Janis Joplin. The property features three and four-bedroom residences ranging from 3,500 to more than 5,000 square feet of indoor and outdoor living space. Each home is completed with an oversized terrace with summer kitchen and glass panel balconies for enhanced ocean views. The penthouses feature terraces off every bedroom that spans the unit's entire length with glass on every side, plus a private plunge pool.
Amenities include a pool and pool lounge suite with lockers, fitness experience and a biophilic garden.
A California buyer purchased two residences, the Lennon and Bowie, to combine them and create an oceanfront duplex. The residence boasts nearly 6,000 total square feet and sold for $10.49 million. Additionally, the Mercury was sold for $6.49 million, while and the Morrison went for $6.79 million.
"With so little available oceanfront land left in South Florida, buyers are seizing the opportunity to secure an oceanfront residence while they are still available," says Dustin Salzano, CFO of U.S. Construction. "Combine the waterfront aspect with our ideal location just a mile from the famous Atlantic Avenue in Delray, and our residents are positioned for an extraordinary lifestyle."
For more information, visit 1625Ocean.com.